AYAYAYAYYAY IT IS 2016!!! A Lot of Stuff happened this year, and like any good-n-trendy blog, the Thrill is here to help you find out what was good, what was bad; what was nerd, what was fad; and what was ain't, and what was knee high on a grasshopper.
TRENDS
Best: Silly Bands
Have you guys heard of these?? I got hearts, stars, even glow-in-the-dark dinos on my wrist as I type this! Yeah, baby! No tradesies required!!!
Worst: Nail art tutorials on Facebook
These things are actually super chill, it's more the fact that Facebook's new endless video autoplay feature has made me lose literal hours of time to watching these. Seasonally appropriate French manis? Sign me the heck up!
– – – – – – – – –
SONG
Best: Rendition of the Australian national anthem "Advance Australia Fair", delivered by 7-year-old Ethan Hall
A touching example of how doing your best is often good enough for the rest, the sportscasters' reaction to Little Ethan's opening song at the highly anticipated Brisbane Bandits v. Adelaide Bite game this past November also proves the theory that in Australia, it is illegal to speak ill of any other Australian citizen, no matter how hiccupy he may be.
Worst: "Robin Williams" by CeeLo Green
Honestly, we wish this was a joke. The leading single from his latest album "Heart Blanche" (OH BROTHER), this song not only reinforces CeeLo's current status as a huge, 100% certified asshole, but also in itself sounds like a SNL musical short that the show would produce, if the idea of the skit was to shit all over the memory of their dearly departed alumni.
– – – – – – – – –
MUSIC VIDEO
Best: "Flesh Without Blood" by Grimes
This actually isn't a joke, I really do think this was the best music video of the year (sorry, "Sorry"), and Art Angels is definitely one of the best albums. BABY BELIEVE MEEEEEEEEE.
Worst: "Hotline Bling" by Drake
!!!! Before everyone starts YELLING AT and POKING AT me for saying this, let me say it is not for lack of excellence in both visual and musical aspects. Rather, it is the fact that Drake was obviously and blatantly inebriated beyond coherence at the time this video was filmed, and therefore I must reject it due to a moral stance against exploitation of the artist. Seriously, dancing like that, how could he not be drunk??? The only other time I have seen someone move like that is last fall as a freshman, when a unnamed senior who obviously had nothing left to lose/gain stood on a table in the Bullseye and got down to what actually turned out to be the music they play at the beginning of ads for Spotify Premium. You know the one.
– – – – – – – – –
MOVIE
Best: Hotel Transylvania 2
Genius. Full of love, laughs, and spooky spooky monsters, this triumph of modern animation is already establishing itself as an instant classic, beloved by children and adults alike.
Worst: Star Wars: Episode VII – The Force Awakens
Ugh. I mean — why? BB-8, more like BB-HATE'd it!!! Hahahah!
[Note: The author of this article is currently under contract by Sony Pictures Animation as a brand ambassador to promote the Hotel Transylvania franchise. She was paid six figures to say that Star Wars sucks.]
– – – – – – – – –
PERSON OF THE YEAR
Best: The Bird With The Weasel On Its Back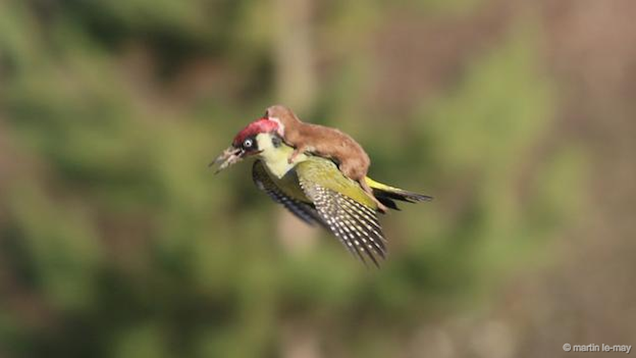 Absolute legend. A self-sacrificing do-gooder.
Worst: The Weasel On The Bird's Back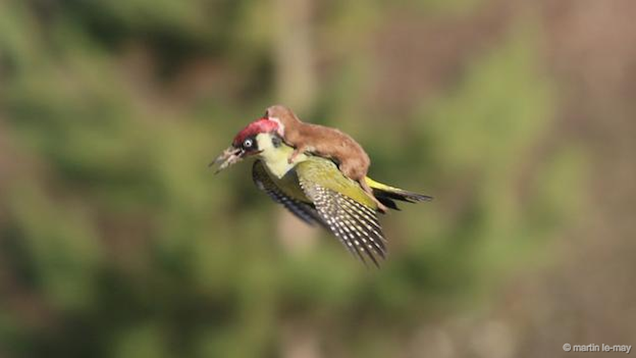 Selfish piece of shit.